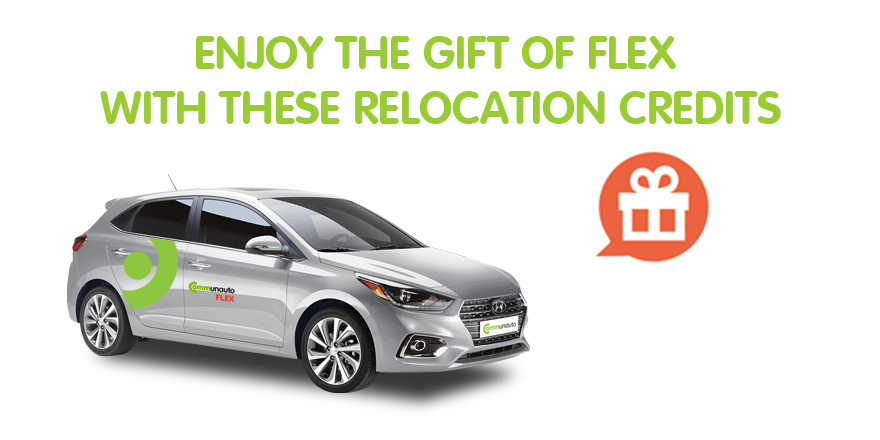 This spring we're launching "FLEX gifts." You'll now notice gift icons in the Communauto FLEX app. These FLEX gifts give you 30-minute credits when you block and use cars associated with it. You'll help optimize the distribution of FLEX vehicles within the service area AND save money!
How does it work?
Block a car displaying the FLEX gift pictogram.
Use it to get to where you're going. Release it in the service area identified on the map.
The credit will automatically be applied on your trip (see conditions) and will be recorded in your reservation's history.
Conditions
The relocation credit constitutes a postponement of the first 30 billable minutes of a trip. Therefore, you are still eligible for all of the other credits usually offered when using FLEX: blocking the vehicle for up to 30 minutes so you can get to it, 20 minutes credit for purchasing gas.
The credit is only granted if vehicle identified by the gift pictogram is selected and under the condition that the trip ends in the service zone.
The relocation credit cannot be combined with the (extended) launch offer of the "first 30 minutes free," which new FLEX members are usually entitled. Either one or the other applies to the same trip.